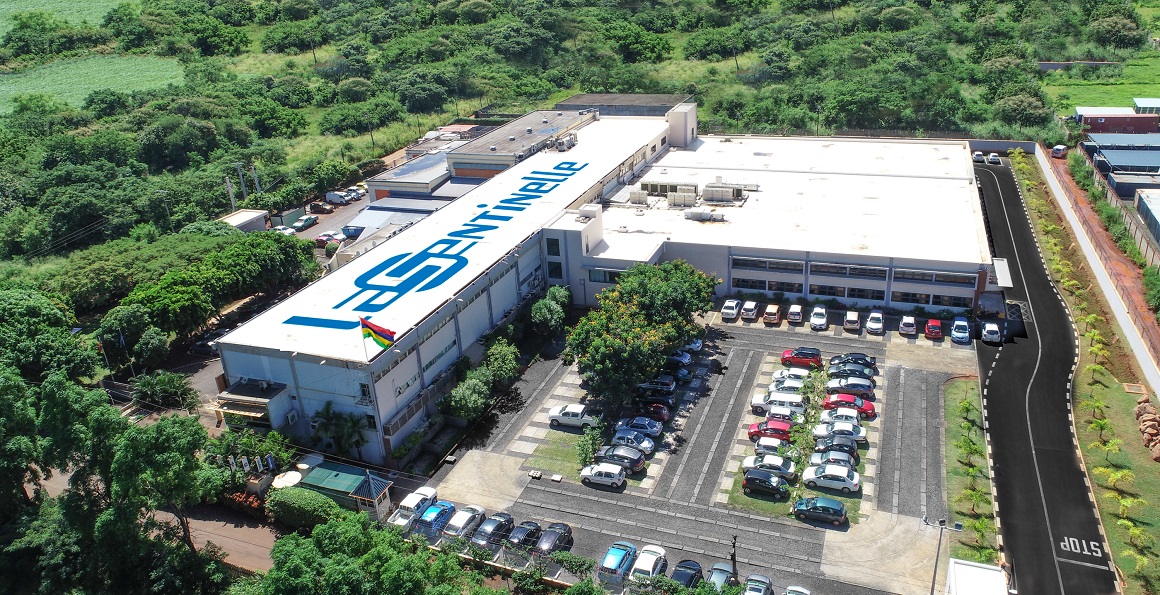 Founded in 1962, La Sentinelle Ltd is the leading media group in Mauritius. Its' activities expand in three sectors namely media, printing and distribution and logistics both regionally and internationally.
MEDIA CLUSTER
Information – Print & Digital
More than a million people rely on La Sentinelle's publications (Source: DCDM) for information each week. It is the country's leading media group with some thirty print titles and on-line sites, the best known being l'Express, 5-Plus dimanche, Essentielle, Business Magazine, Weekly and Lacase. The La Sentinelle Magazines division markets publications offering fresh perspectives on business, fashion, design, travel, health etc, enhanced by unique product extensions. It is the leader in the publication of high-end lifestyle magazines which can easily stand the comparison with international products. lexpress.mu is the leading local news website, and lexpressproperty.com, the top local site for classifieds property ads, sitting side by side with lexpresscars.mu, lexpressclassifieds.mu, lacase.mu and findme.mu. The Group's overall mission is to encourage the dissemination of progressive ideas and supply up-to-date, objective information.
PUBLISHING
La Sentinelle provides pre-press, editing, photo-editing and layout services as well as tailor-made solutions. In addition to its 700 strong retail and distribution network, La Sentinelle Editions, a specialized network for books, also handle in the publication of guides, manuals, school textbooks, company magazines and news bulletins.
COMMUNICATION
Through its publications, advertising hoardings and digital media, the Communication Unit is able to provide advertisers unrivalled visibility and exposure. Its main news website, lexpress.mu, attracts more than five million sessions a month. The site adds an extra dimension to developing news stories with the use of video, audio recordings, native advertising and photography. It also operates on all important media channels, including social media. In the same light, Eye Catch, the group's advertising media offers outdoor advertising for a powerful branding impact.
PRINTING CLUSTER
Acknowledged as the leading printing company in the Indian Ocean, Caractère Ltée not only has a highly qualified personnel but also operates with the latest technology enabling it to undertake both commercial work (magazines, brochures, books, calendars, etc.), industrial work (light packaging, boxes, cases, bags, labels, food packaging, etc.) as well as flexography jobs (adhesive labels, PVC sleeves, flexible packaging, wrap-around labels for bottles, flour bags, tea bags, etc.).
DISTRIBUTION & LOGISTICS CLUSTER
Since October 2017, La Sentinelle has taken a strategic stake in MC Easy Freight Co Ltd, one of Mauritius' leading freight services providers. With this tactical move, the group can now complement the supply and delivery services for its printing activities. This integration opens up undeniable possibilities for growth in the future.
Management
Chairman
Philippe A. Forget
Management Team
Group Finance Manager
Sajid Bolaky
Production Manager
Naheer Himmatkhan
Directeur des Systèmes Informatiques
Eddy Lareine
Marketing Manager
Shirley Bourbon
Business Development Manager
Loïc Forget
HR Coordinator
Dorella Lecordier Gnanapragassa
Board of Directors
Philippe Alain Forget
Marie Antoine Jean Denis Ithier
Jacques Pierre Forget
Jean-Michel Carlo Félix
Jean-Noël Humbert
Elmer Loïc Forget
Annabella Marie Carenne César-Ladouceur
Good Corporate Governance